Contact us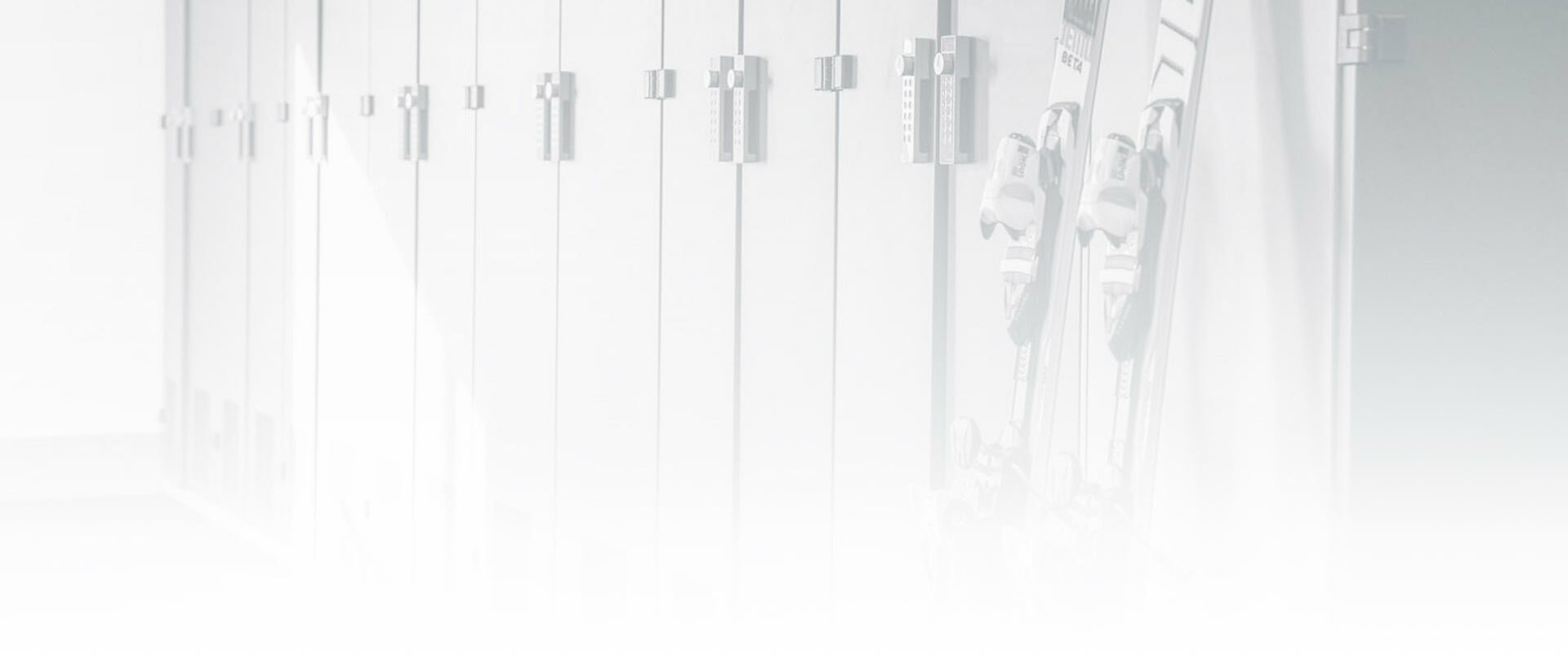 For outdoor workers that require suitable clothing or equipment subject to climatic constraints, Koralp changing rooms and drying lockers guarantee hygiene, comfort and ease of use for your staff.
From summits around the world to the most specialized industrial sites, Koralp improves working conditions in the outdoor trades.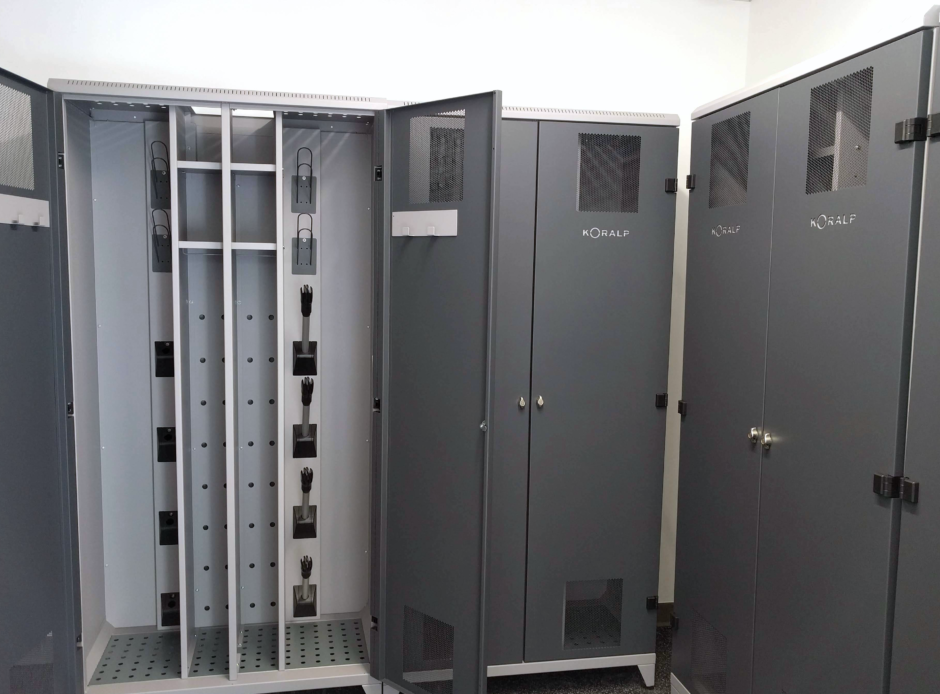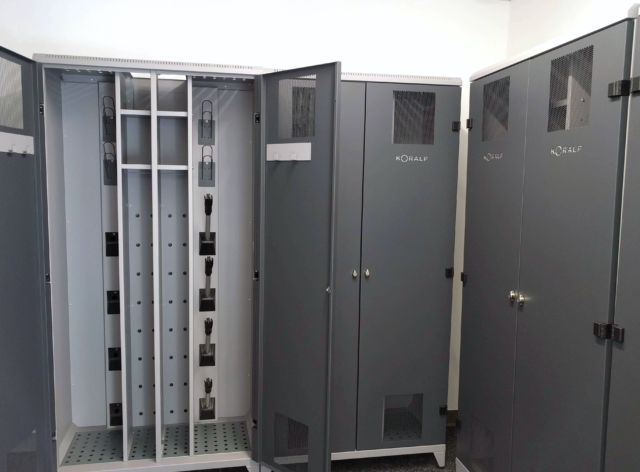 DRYING SYSTEM FOR BUILDERS, INDUSTRY AND SKI RESORTS
Drying lockers
Boot dryer
Individual and collectif storage solution
Standard lockers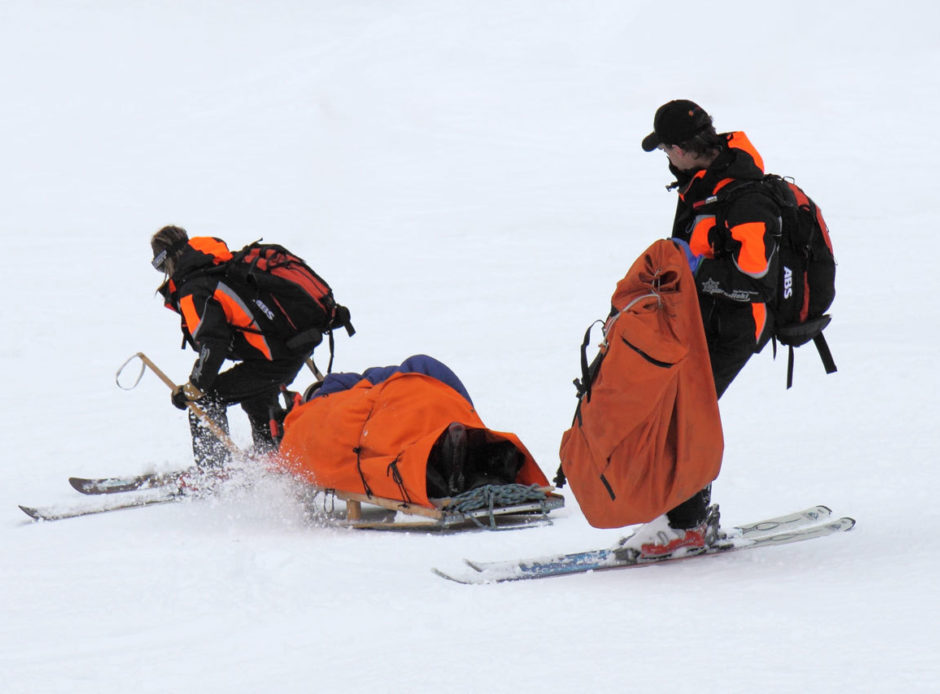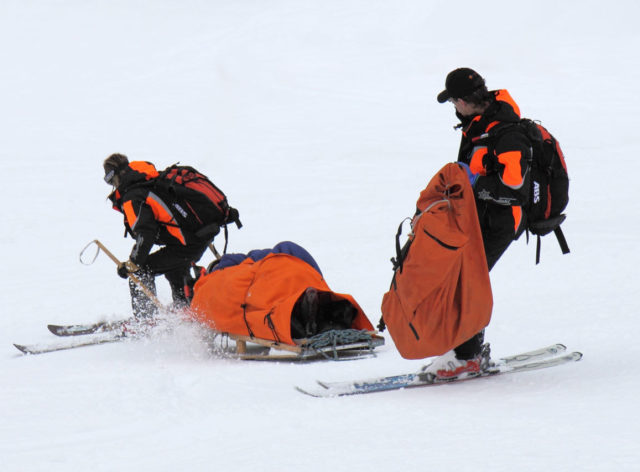 Better working conditions
Rain, snow, mud or perspiration, ski patrol, ski instructors, groomer drivers, builders and outdoor professionals are exposed to cold and humidity on a daily basis.
In these conditions, working in dry shoes and clothes is not a luxury, it is a necessity to keep body heat. The feeling of cold is indeed 25 times more intense in wet clothes than in dry clothes.
When necessary, the Koralp hot air drying option allows equipment to dry in just a few hours, making shoes and clothing available quickly.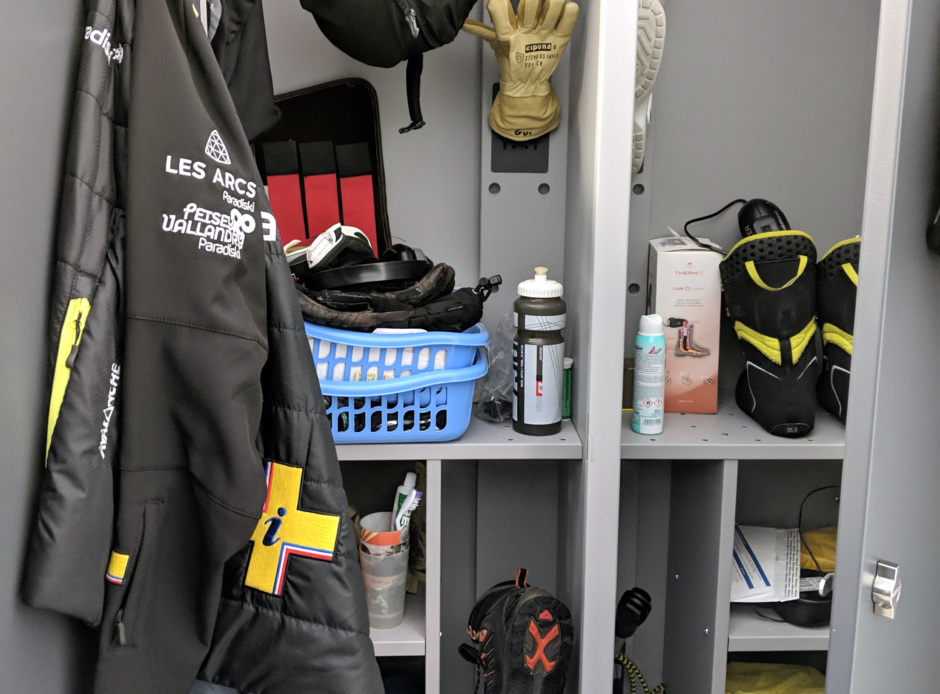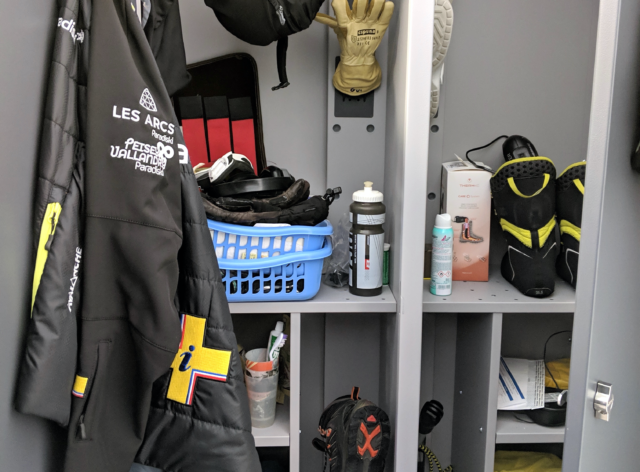 Make equipment last longer
The confined spaces inside gloves, shoes or helmets remain humid and favor the development of bacteria and mold, sources of unpleasant odors.
Koralp heated lockers extend the life of equipment and improve hygiene through quick and controlled drying that removes moisture and bacteria.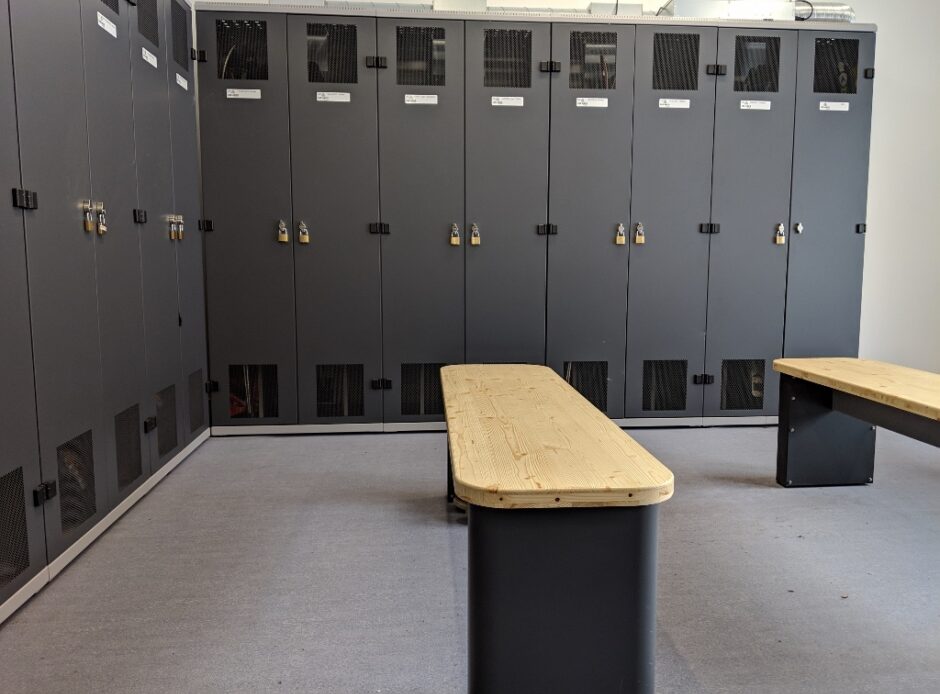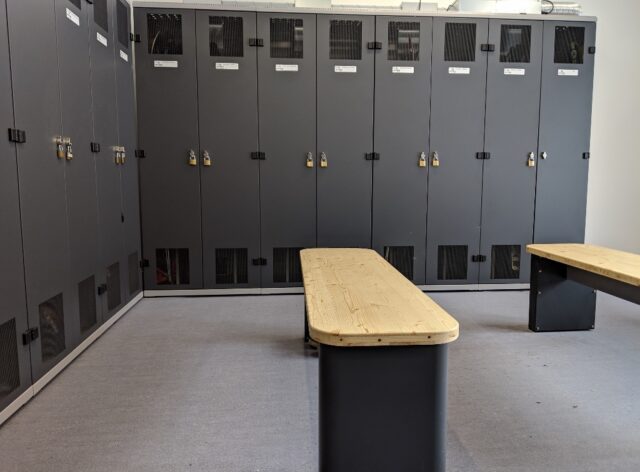 Secured & optimized lockers
All Koralp storage units can be configured according to the number of equipment to be stored and the room. The various options and accessories allow you to store and dry a complete equipment in a reduced space.
For locker security, choose from several options, from a simple padlock to an RFID lock.
Koralp offers tailor-made layout solutions, adapted to the surface, the space constraints of your ski shop and your budget.

We come to your store and work with you to develop a complete layout solution:
Study phase with our interior designer
Several organization proposals
3D plans and overviews
Detailed costing
Implementation schedule
Collaboration with your partners (designers, architects, builder, etc.)
Delivery, mounting and explanation
In 15 years of existence, hundreds of stores have benefited from Koralp's know-how.